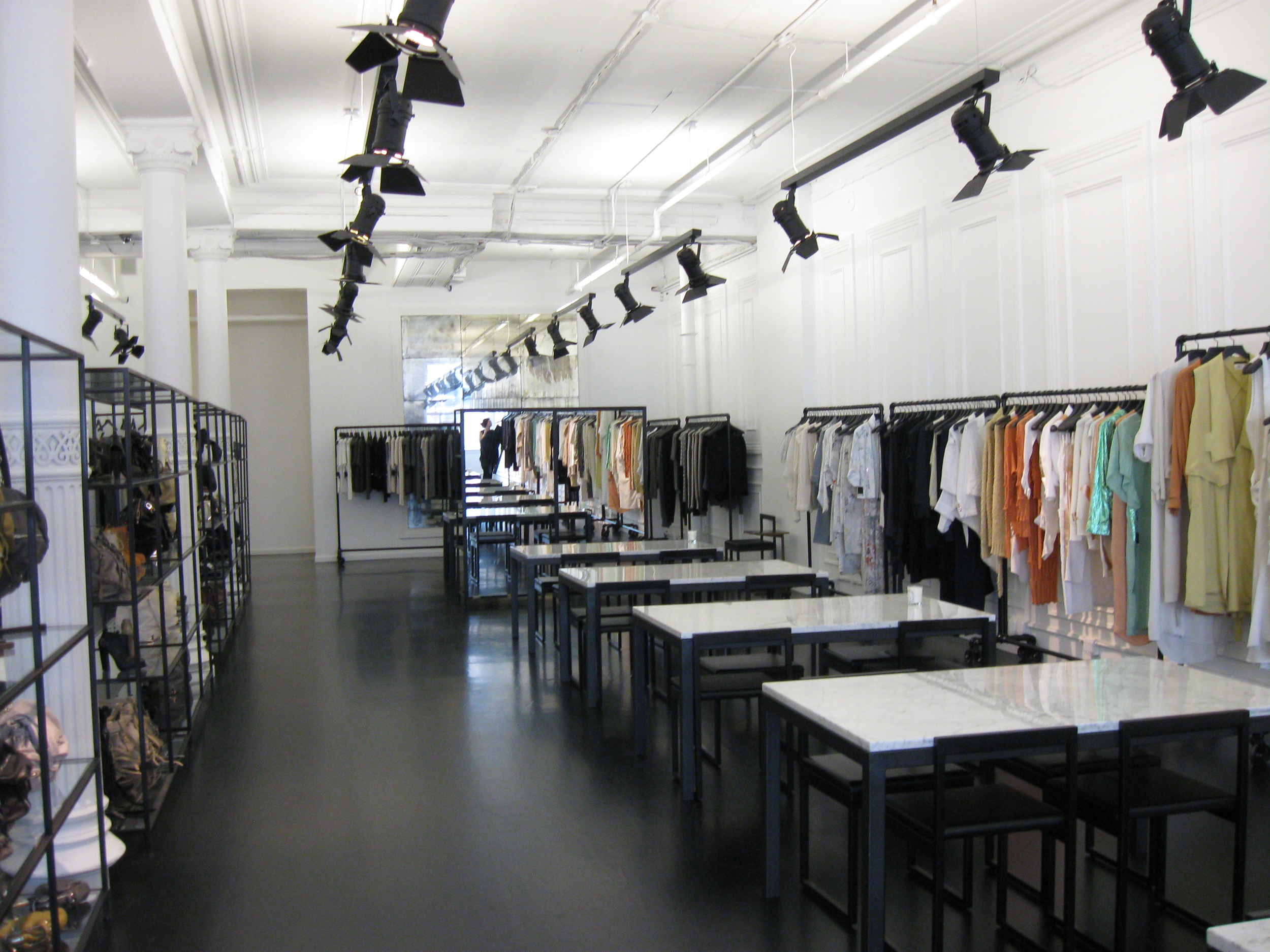 Alexander Wang Showroom & Office
New york NY
Alexander Wang, the exuberant young American fashion designer, began designing and selling his first pieces when he was still a student at Parsons. After his line launched in 2007, he quickly outgrew his Flatiron studio and contacted Freecell to design his new 7,000-square -foot design studio in Tribeca.
Over the course of years our role has been diverse from organizing their ongoing spatial needs as a constantly expanding and growing company to designing custom furniture for the showroom, offices, and design studio. Starting from housing the whole company on one floor, to having a floor per department, it was important to balance quality with flexibility. To coordinate the workflow between departments as well as the flow of their work schedule between season launches was imperative.
Freecell's responsibility was also to make sure the technical aspects of the space would function well, while maintaining a consistent formal aesthetic that supports the brand established by Alexander Wang Inc. Freecell designed and coordinated the fabrication of custom chairs, shelving, desks, and dividers throughout the floors. Much of the work involved being ready and excited for the next development within the company, understanding that development, and realizing changes quickly and efficiently.